What Is Office Furniture Decommissioning
Office furniture decommissioning allows you to get rid of your furniture without the hassle. Whether you're upgrading your furniture and need to move out your old pieces or you're moving and want to start afresh, many people don't know what to do with their old furniture. In fact, depending on the business, you may be trying to get rid of dozens – or hundreds – of office furniture pieces.
This is where decommissioning comes in.
Decommissioning involves breaking down and removing unwanted furniture from your business. However, it's not simply tearing things down and tossing everything into a dumpster. Office furniture decommissioners take apart and remove your furniture in a way that keeps it usable. The furniture is then rehabbed and resold by the decommissioning company.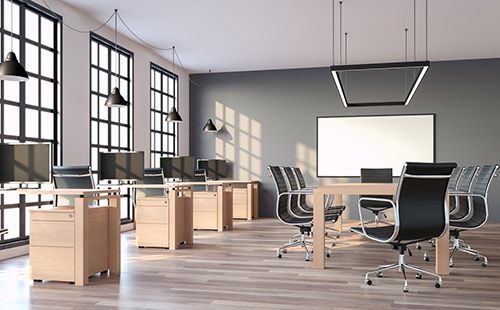 Decommissioning from LW Office Furniture
At LW Office Furniture, we provide office furniture decommissioning services to businesses in the Cincinnati, OH, area. We can quickly and efficiently remove any surplus and unwanted office furniture from your inventory and completely clear your office space.
As a family-owned company that has been in business for over 20 years, we work hard to make sure none of your decommissioned furniture goes to waste. We strongly believe in reusing and recycling anything we can, especially since office furniture can be very expensive.
With our assistance, you can focus on getting other tasks completed during your business's transition. Leave the decommissioning to Liquidators' World!