Office Furniture Decommissioning in Cincinnati OH Lexington KY and Louisville KY
At Liquidators' World, we provide office furniture decommissioning services to businesses in the Cincinnati, OH, area. Our local, family-owned company has been in business for over 20 years. You can count on us to quickly and efficiently remove any surplus and unwanted office furniture from your inventory and completely clear your office space.
Whether you want to upgrade your furniture, are redesigning your office, or are moving to a new location, our team can help. Breaking down and removing unwanted office furniture can be a hassle. With our assistance, you can focus on getting other tasks completed during your business's transition. Leave the office furniture decommissioning to Liquidators' World!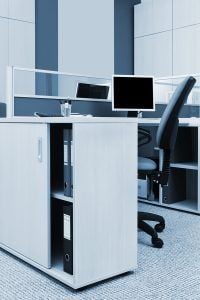 Why Choose LW Office Furniture Warehouse?

There are many reasons why you should choose LW Office Furniture Warehouse for office furniture decommissioning services in Cincinnati, Louisville and Lexington. Our company is:
Reputable. We have an A+ rating with the Better Business Bureau for exceptional customer service. You won't find another company that will go out of its way to make your customer service experience positive and easy.

Experienced. Our team has more than 20 years in the office furniture liquidation and decommission industry. Leave it to the pros to get the job done.

Environmentally friendly. We will work hard to salvage as many office furniture pieces as possible to sell in our 60,000-square-foot used office furniture showroom. We will also take the metal from any furniture that we can't sell to a scrap yard for recycling. Many other companies toss everything into an area landfill.
About Liquidators' World

When you turn to Liquidators' World for our decommissioning services, you can also be sure that we will dismantle all of your decommissioned furniture. This includes cubicles, workstations, desks, and other items constructed with several components. Our seasoned team will also be careful to do this without damaging your property and devaluing your items in any way.
Contact the professionals at Liquidators' World for more information about our office furniture decommissioning services. We are proud to serve businesses of all sizes in the Cincinnati, Ohio, area.