Used Office Cubicles for Sale

If you are looking for used office cubicles that fit within your budget, come to LW Office Furniture. We sell high-quality pre-owned cubicles and other office furnishings up to 75 percent off the regular retail price. Every piece that we add to our inventory is meticulously inspected to ensure quality and then priced to reflect the item's individual condition.
Whether your office is located in the Louisville or Cincinnati area, you can trust LW Office Furniture as your source for the right type of cubicles for your unique office space. Our showrooms in Cincinnati (just down the road from Summit Park in Blue Ash) and in Louisville (on Shepherdsville Road near the GE Appliance Park) feature tons of options for providing your employees with great workspaces.
Why Use Cubicles in Your Office?
Cubicles are a great way to give your employees their own personal work environment. They function as mini offices, giving your employees their own area while not cutting them off from others in the interest of collaboration. Cubicles are used in a variety of office spaces and industries, from corporate offices to call centers and everything in between.
Cubicles for the Modern Office
You may think that cubicles are cramped, stuffy, and overall not appealing. However, that's no longer the case! Modern office cubicles can have glass panels, colorful walls, and other elements that inspire productivity and creativity. Your office environment can be open, modern, and still utilize all of the benefits that come with cubicles.

Types of Cubicles
Depending on how many square feet your office space is, you may have to utilize one type of design over another. No matter the type, it's important to consider things like wall height and size. Typical cubicle space sizes are either 6x6 or 8x8. Some designs also feature doors.
Freestanding
This design features partitions that can easily be moved around and placed between workspaces. If you want flexibility or just need to divide up office desks, using freestanding cubicles are a great option.
Panel-mounted
This is the most popular type of cubicle design. The walls connect and act as the basis of the system. Being modular, they can usually be configured in different ways that work best for a particular office space plan. Other elements such as desks and filing cabinets are mounted directly onto the cubicle walls.

Browse our current inventory of new and used office cubicles.
Find something you like? Instantly see how many are available across all locations.
Used Office Cubicles at LW Office Furniture

Our used cubicles come from around the country, so you can be sure there will always be a diverse selection. In many cases, the used office furnishings that we have in stock are only gently used, meaning you can buy "like new" office furniture for up to 75 percent less than the cost of new furniture. In addition to used cubicles, we always have a wide variety of other used office furniture pieces in our inventory such as desks, chairs, file cabinets, bookcases, tables, and waiting room furniture.
In fact, the LW Office Furniture inventory is one of the most extensive in the region with items added on a frequent basis.

LW Office Furniture is a member of the Better Business Bureau and has showrooms open to the public in Cincinnati, Lexington, and Louisville. As a top furniture liquidator in the Midwest, we sell workstations, desks, chairs, and other types of office furnishings that are in superb condition and competitively priced. Every item that we sell is carefully inspected and repaired if necessary.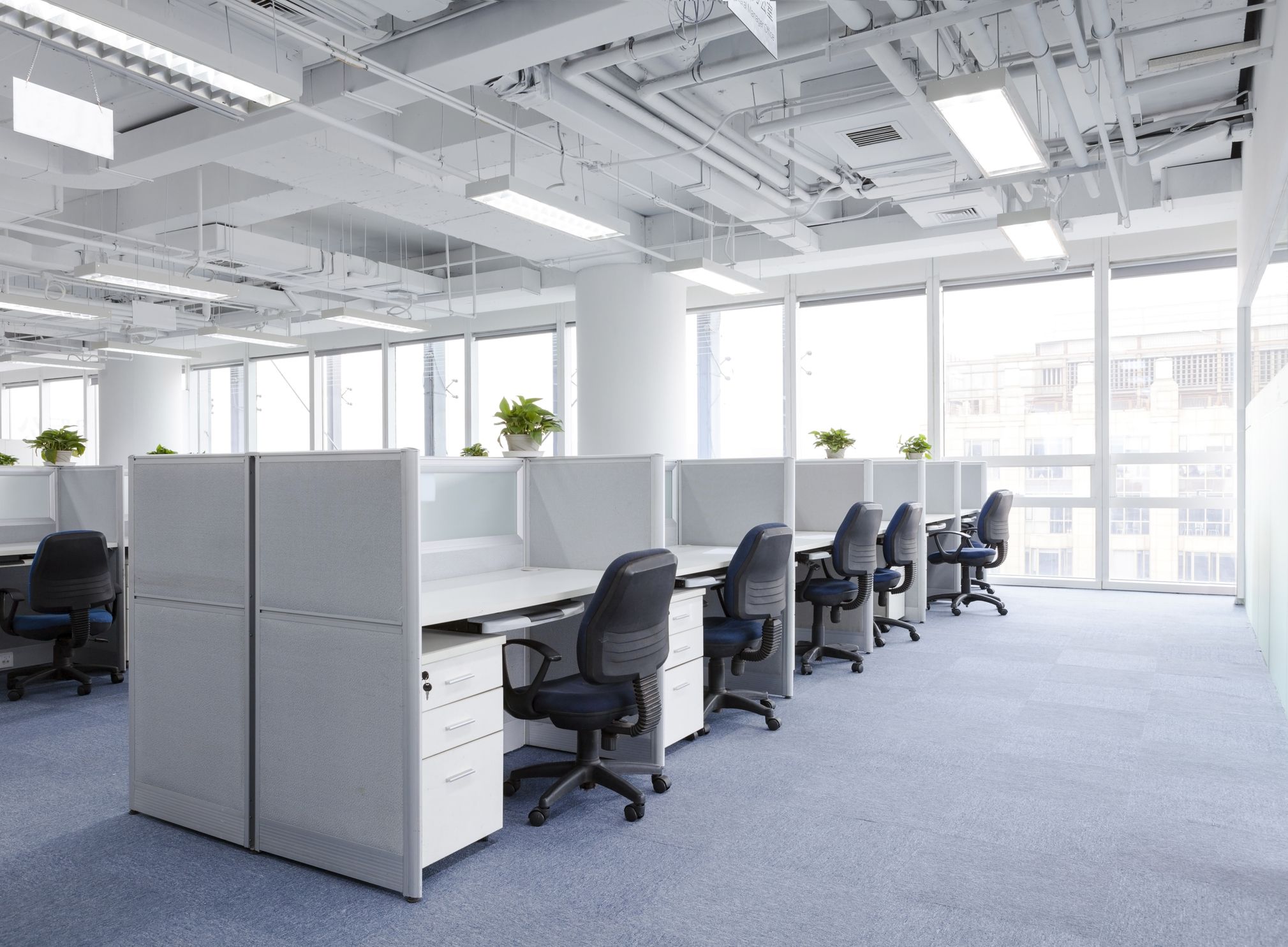 Our used office furniture professionals can also assist business owners with layout planning – ensuring they get the most out of their investments. The desks, chairs, workstations, and tables in our inventory represent a range of different styles and come from a variety of top name brands, including:
Contact us for more information or to visit one of our showrooms near you today!