Office design doesn't have to be a stressful or overwhelming task! You deserve a work space that's tailored to your specific needs. While it may seem difficult at first, the professionals at LW Office Furniture can help.
New Furniture is Expensive
A brand-new office design can be expensive. Office desks, desk chairs, collaborative areas, and other elements of office interior design can result in a hefty cost. The experts at LW Office Furniture will help you save money by providing you with gently used and close out office furniture.
You may think that used furniture isn't as high-quality as brand new furniture. However, with our extensive inspection process, you can be sure our used office furniture is high-quality. You won't be able to tell that your office furniture was previously used at all.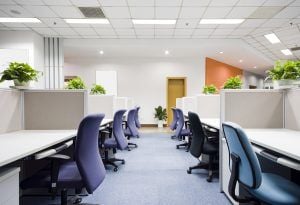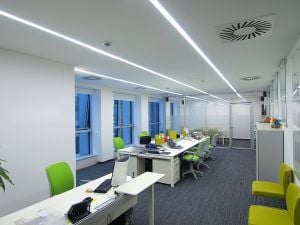 Office Design Services
In addition to providing you with office furniture, we can also help you organize and create a plan for your space. Our professionals will consider the size of your office and room configuration to help create a space that will maximize productivity and enhance the well-being of the members of your organization.
We are your one-stop shop for your new or updated office space. While other pre-owned office furniture companies may require you to seek design services elsewhere, we can take care of the entire process for you. We are truly your one-stop shop for all things office supply.
The Process
The design process is simple with LW Office Furniture. We will help you with the following:
Furniture Selection
When you visit one of our massive showrooms in Cincinnati or Louisville, one of our dedicated professionals will help you sort through our selection of pre-owned and close out office furniture. We'll help you find pieces that fit your functional needs, aesthetic preferences, and budget.
Design Planning
Our design experts will work closely with you to discuss your ideas, understand your office workflow, and then create the best layout for your space. Your floor plan will be designed to maximize space and workflow.
Installation
After deciding on your ideal layout, we can then install your furniture quickly, and efficiently, to get the job done right.
Trust the Office Design Experts at LW Office Furniture
At LW Office Furniture, we strive for excellence in all aspects of our business. From high-quality office furniture to office design and everything in between, our professionals are among the most experienced and skilled in the industry. We consistently go above and beyond to ensure your experience with us is positive and productive from start to finish.
Don't stress out about your office design plan, partner with LW Office Furniture and let us take care of everything for you. Contact us today for more information about our products and services.